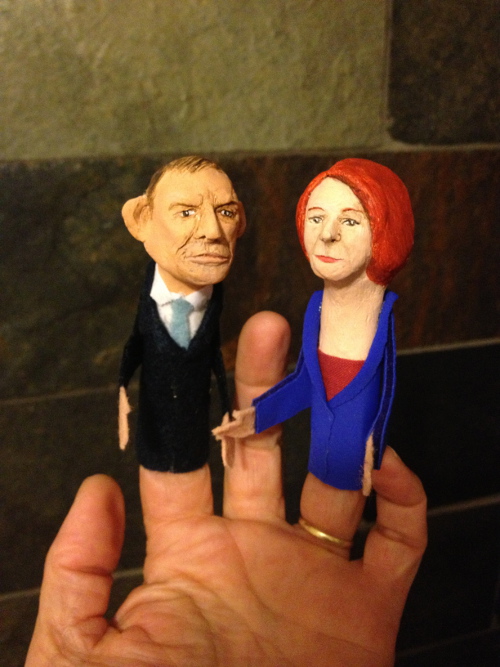 With Prime Minister Julia Gillard's leadership looking pretty rocky at the moment, I thought I better jump in and post these photos of finger puppets of her and Opposition Leader Tony Abbot before she isn't Prime Minister any more! They were made for the Women's Health Magazine late last year and appeared in the January 2013 issue, illustrating a fluff article about Aussie excellence, in this case how good Australian politicians are at insulting each other in parliament.
The magazine first contracted me to make finger puppets of then PM Kevin Rudd and OL Tony Abbot and their deputies in June 2010, but almost the next day Rudd was rolled by Julia Gillard. Don't want to be gazumped again!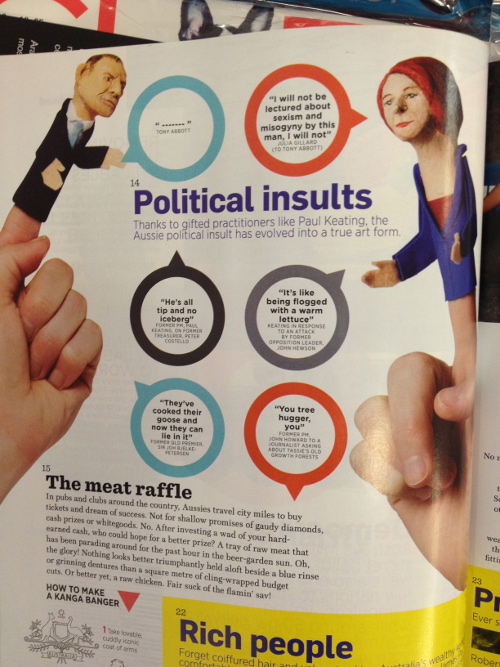 There are few more photos of the puppets in my photoset at Flickr. Of course I had some fun doing silly things like this with them before they were shipped. Do I hear a resounding 'ewww!'?