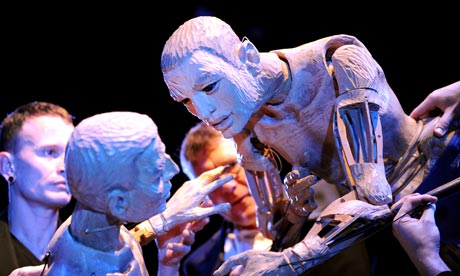 (Photograph credit: Tristram Kenton )
Handspring Puppet Company's new production Or you could kiss me at London's National Theatre is about two men who have been lifelong partners, coming to the end of their lives. The puppets look amazing! Don't miss the great sketchbook by the designer and maker, Adrian Kohler, as well as two short videos, Choreographing Breath and Choreographing Thought which show some of the process of bringing the puppets to life.  And some extra links:
Thoughts about Or You Could Kiss Me by Rich Rusk
Time: Puppet Masters: South Africa's Handspring
Handspring 's book about their company can be ordered through their site.