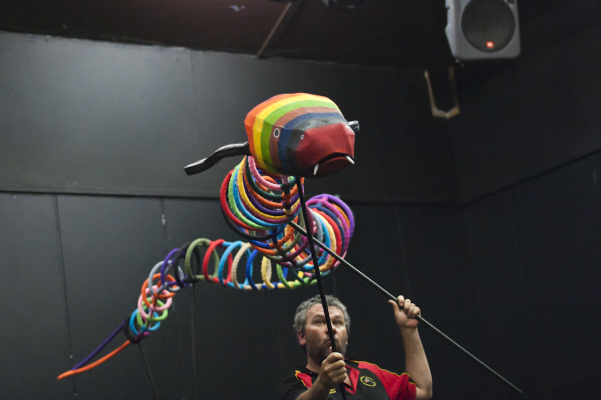 (Duncan Smith, artistic director of the Wiradjuri Echos, with Biami's Rainbow Serpent. Photo credit: Angie To)
I  recorded some of the build for Biami, the creation story of the Wiradjuri people, this time last year, (see previous posts) but didn't get to blog about the Rainbow Serpent until now.
The serpent was about 4 metres long, and operated with rods by four to five people. After worrying about how I could make it twist and turn enough to be truly serpentine if it was designed to have solid body, I had what I think of my 'warhorse' moment of inspiration (!), and decided to make it impressionistic, with a skeleton outline instead. So it was made with coiled flexible foam backing rod, and  two midline connecting lines of the same material.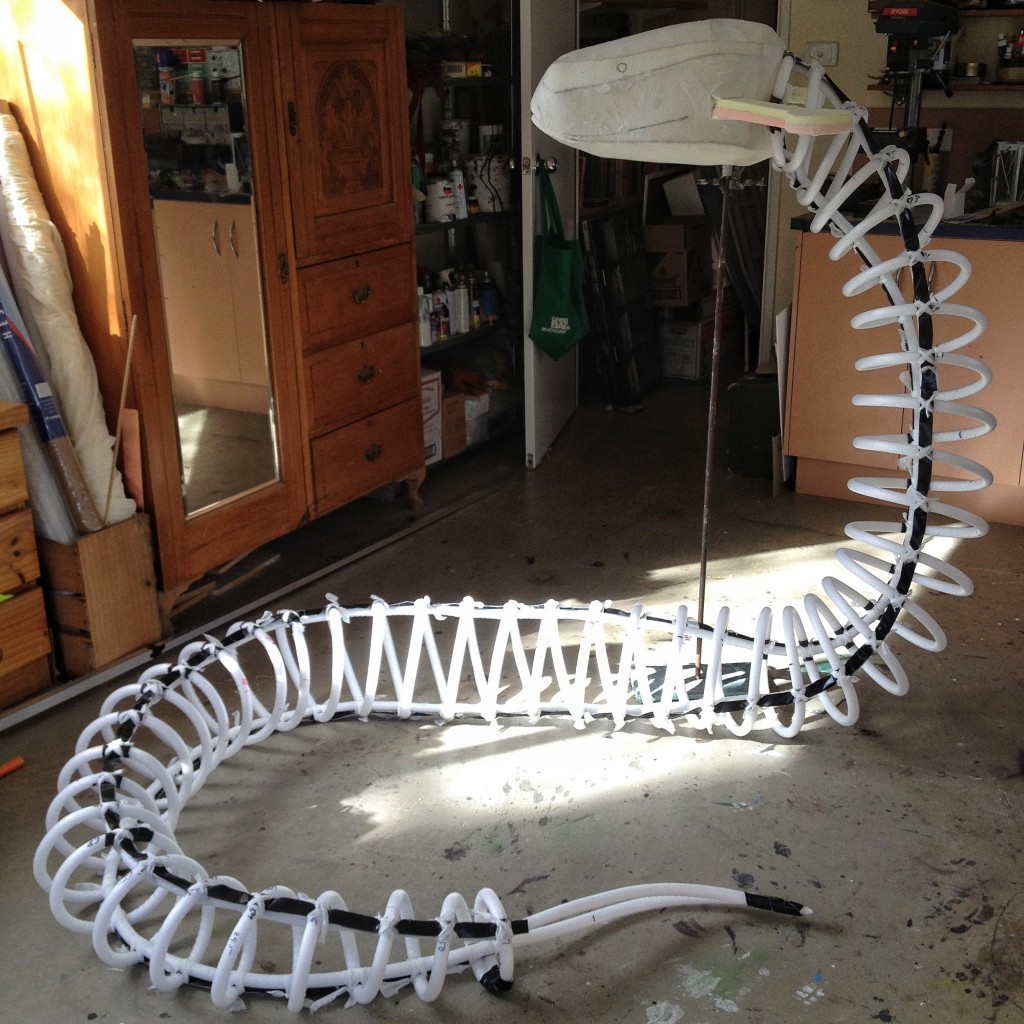 Then I wrapped coloured cloth around the outlines. The design was effective and light, and enabled the serpent to snake and dive sinuously over the audience, carving out the Australian landscape according to the creation story.