My friend Louise told me how to make this folded tea towel chicken; thanks Louise!
'Lay a tea towel flat on the table, with the short sides at top and
bottom. Roll the top side down, stopping at the middle, then roll the bottom side up to touch. Fold the left side over on top of the right. Grasp each of the four corners from the middle of their rolls, then holding the two top in one hand and the two bottom in the other, pull it out.'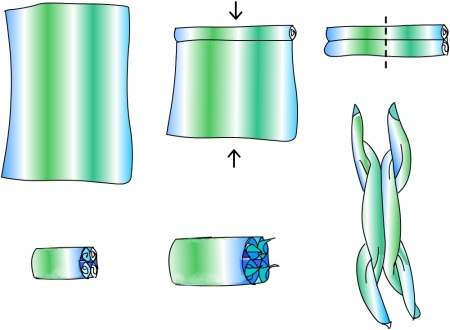 Apparently there is a story that is told as you fold, about the chook escaping and running up the hill and down the hill, (while you are rolling the tea towel from each end) with the farmer in pursuit. Then at the end you hold up the dead chook. If anyone remembers exactly how it goes, do please tell me!