The (very) Sad Fish Lady, now on at the Street Theatre until 5th Oct, is delightful. It's written and directed by Joy McDonald, and is a fusion of stories from her family about their immigration from the little Greek island of Castellorizo, just off the Turkish coast, to Australia, plus a bit of magic. It's told with a mixture of puppets – marionettes (Joy toured Australia as a puppeteer with the Marionette Theatre of Australia's Tintookies), shadow puppets in the style of the Greek Karagiozis tradition, and rod puppets. Its unusual to see marionettes these days, and they have a great charm to them.
The play has a unique quality to it, in the sense that the story and the characters are not stereotypical in any sense – this is a real breathe of fresh air!  I think this is partly what Frank McKone is referring to when he describes it as folk art theatre. It's also outright funny in places, and has great music by David Pereira. Imogen Keen was the set designer and Joy made the puppets. My involvement was making the little rock house the VS Fish Lady lives in.
There's also an accompanying exhibition of the puppets, storyboard and process at Craft ACT until 19 Oct. I took the following photos there:
Mr Moustaki.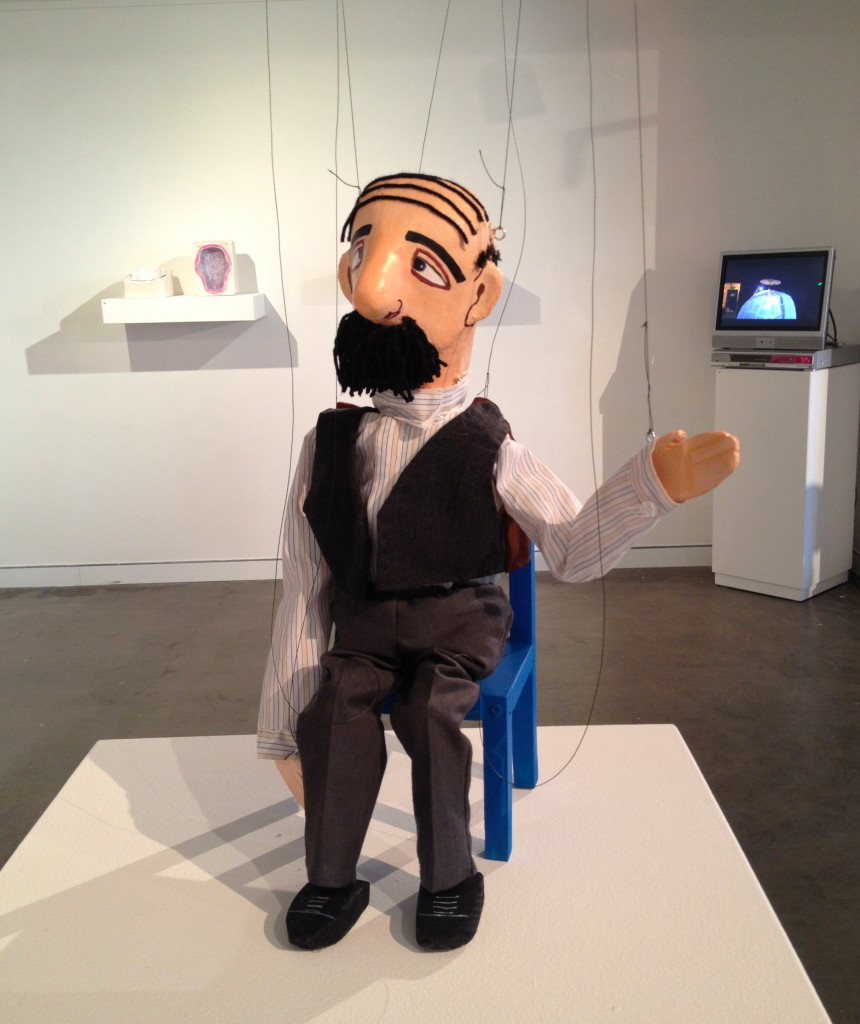 The (very) Sad Fish Lady.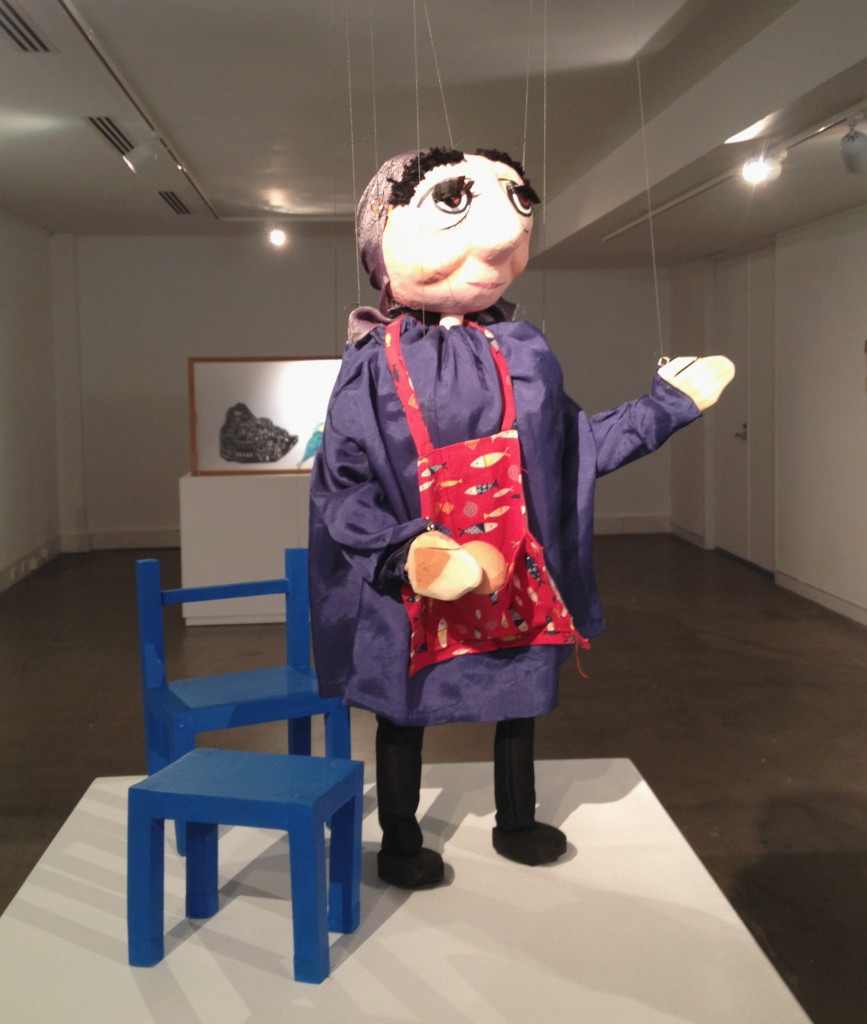 Some of the characters (in shadow puppet form) who visit the fish lady to have their fortunes told.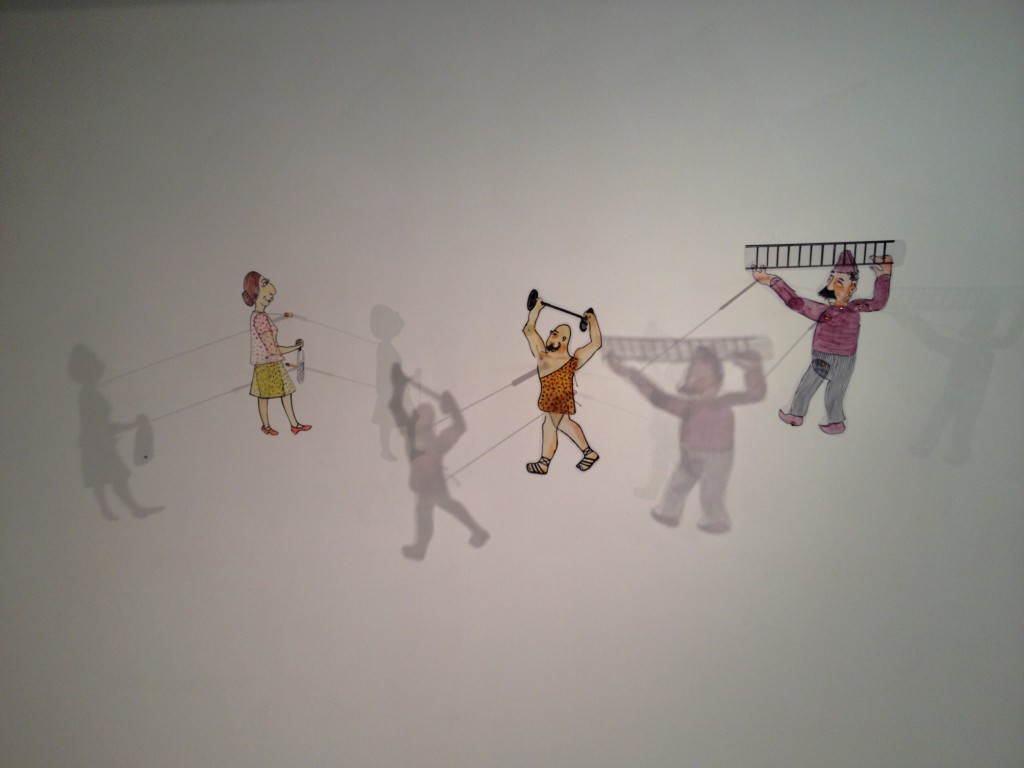 The shadow puppets from behind the screen.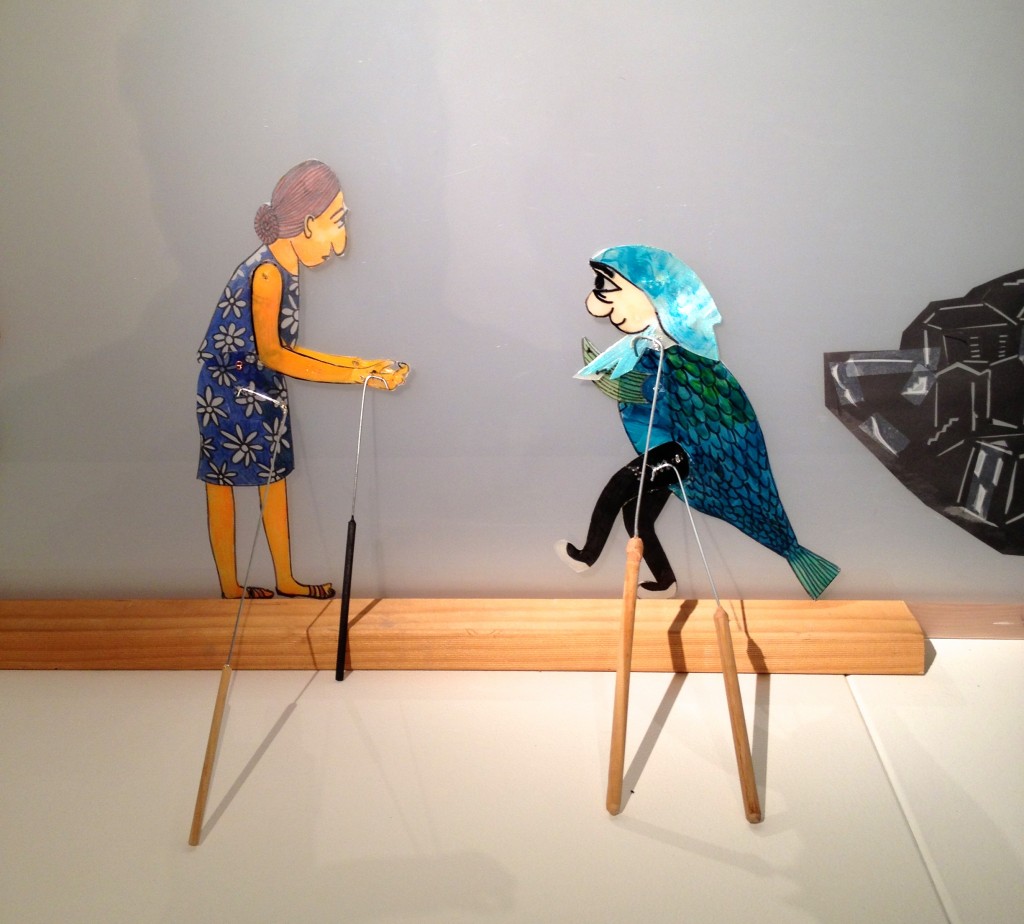 Drawings of the (very) Sad Fish Lady's epiphany. There is now a picture book of The (very) Sad Fish Lady.