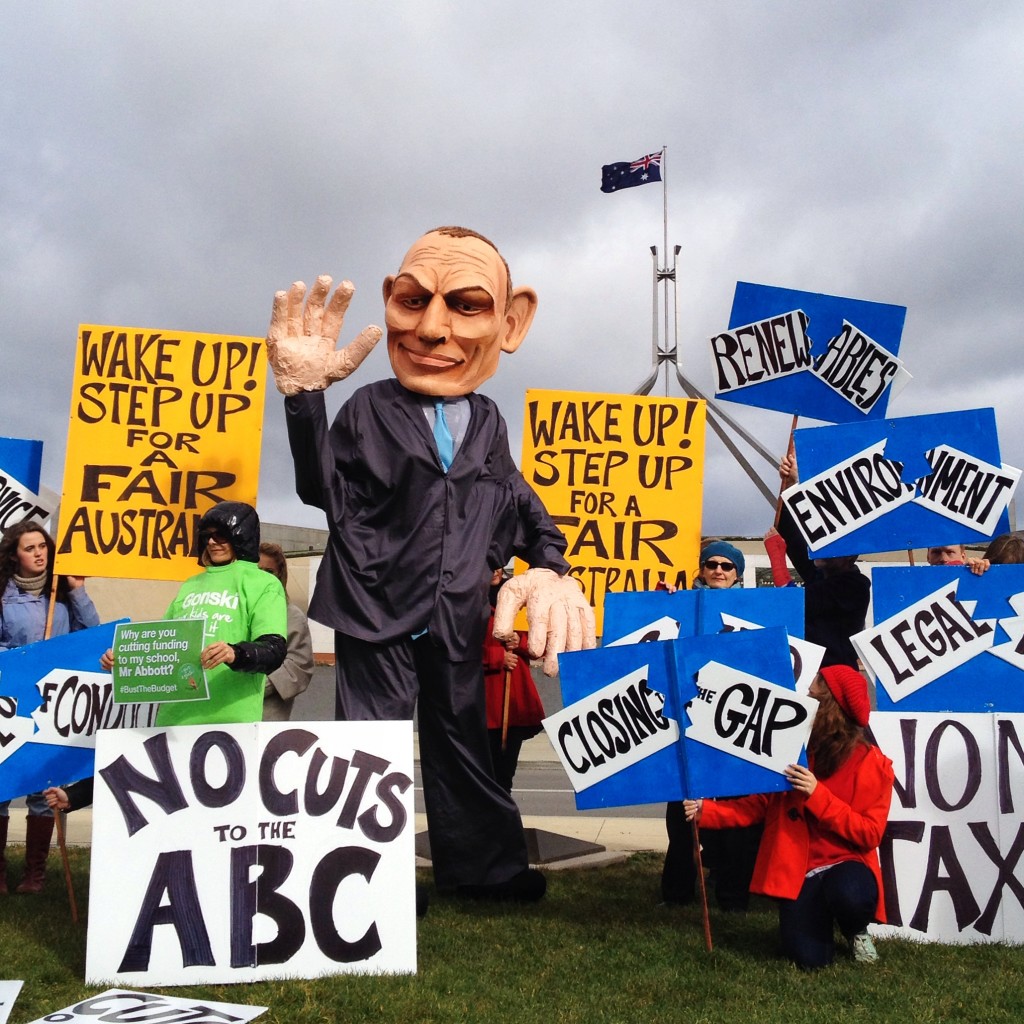 Over the last few weeks I've been involved with the making of a giant 3 metre tall protest puppet of the Prime Minister, Tony Abbott, with the theme of Liar, liar, pants on fire. Matthew Armstrong, who came up with the concept, brought together the skills of a number of Canberra artists to make, assemble and perform the puppet within a pretty short timeframe. Thanks, too, to Dario Vacirca and Mark Timberlake from KneeHigh, now Open Space,  in Adelaide who hired us the frame and advised us on various aspects.
The Abbott puppet debuted at the Bust the Budget anti-austerity rally on an icy cold day at Parliament House, Canberra, on 6th July. Matthew is now improving the puppet in a number of ways, ready for more appearances.
I made the head of the puppet from foam sheeting. Here are some photos of the process.